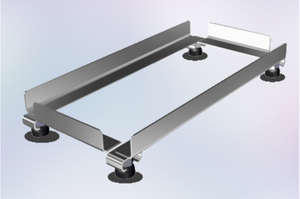 Course Code: CAT-en-WDG-F-15-181
Discipline: Mechanical Engineering
Release: 3DEXPERIENCE R2019x
Duration: 4 Hours
Level: Fundamental
Description: This course will teach you how to create a welded assembly. You will learn how to join parts using appropriate weld features and how to generate associative weld drawings and weld reports. This course will teach you how to define the welding resource in the Data Setup app and use it to create welds.
Objectives: Upon completion of this course you will be able to:
- Define the welding resource
- Create and manage welded assemblies
- Generate weld reports
- Create welding drawings
Prerequisites: Students attending this course should have completed the Gateway to the 3DEXPERIENCE platform course and should be familiar with Assembly Design.
QUESTIONS & ANSWERS
Have a Question?
Be the first to ask a question about this.
Ask a Question