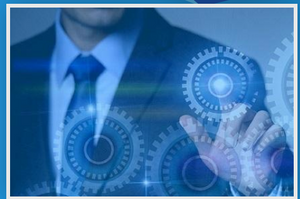 This learning path provides systematic approach to learn about the Change Manager role. As a Change Manager you will facilitate and
coordinate a close-loop collaborative change process that clearly communicates change decisions and assignments to all impacted
organizations.
Upon the completion of this learning path, you will be able to:
- Establish a consistent change process across organizations
- Have a clear understanding of the total impact of change
- Effectively communicate and coordinate change activities
- Establish full traceability with automated change capture
Aerospace & Defense, Architecture, Engineering & Construction, Business Services, Construction, Cities &
Territories, Consumer Packaged Goods & Retail, Energy and Materials, High-Tech, Home & Li...+ Show More
Airframe Sheetmetal and Machined Part Engineering, Assembly Process Engineering & Virtual Build,
Automated Product Engineering, Automated Variant Creation, Collaborative Engineering Rele...+ Show More
Collaborative Business Innovator, Collaborative Industry Innovator, Change Management and Mechanical
Designer
Sample Certification Test :
3DEXPERIENCE Change Manager
s a 3DEXPERIENCE Change Manager, you will demonstrate change implementation capabilities within the 3DEXPERIENCE environment for all industries. Fundamental understanding of change 
QUESTIONS & ANSWERS
Have a Question?
Be the first to ask a question about this.
Ask a Question