CONTROL PANEL MANUFACTURING SERVICES:
Pointfar Automation has over 10 years of experience manufacturing custom electrical control panels for a wide range of industries and applications. Our team of engineers will work with you to design a control solution to match your specific requirements and manufacturing environment. As the leading control panel manufacturer, we design each electrical control panel to conform to our high-quality standards, while also being safe, reliable, and cost effective.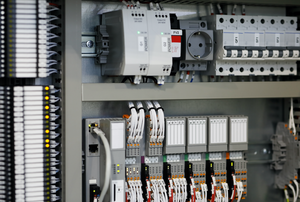 Quality Inspection and Thorough Testing
System Schematics and Documentation
We determine the necessary components, as well as enclosure type and size. Design the electrical system, panel layout, and user interface. Create electrical drawings, safety warnings, and user documentation.
Our Core Strength
We specializes in bringing smart intelligence into the controls that operate your manufacturing processes. We do this by establishing a collaborative relationship, sharing expert advice, and offering unique design creativity to deliver a one-of-a-kind control platform based on the customer's select requirements.